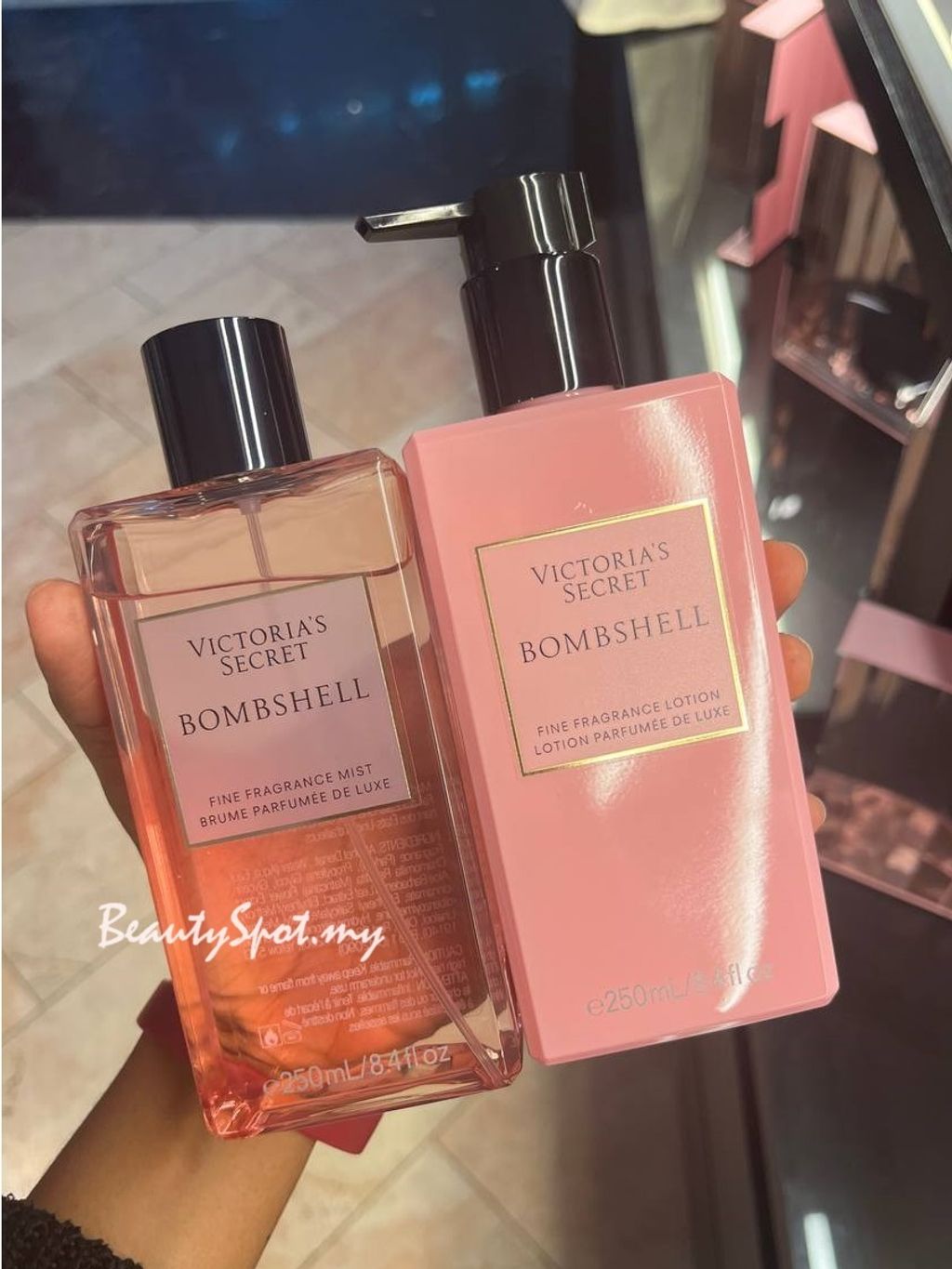 COMBO SET
[COMBO] Victoria's Secret Bombshell Fragrance Mist & Lotion Set
Description
Mist plus lotion is the new power couple.
There's a Bombshell in every woman. Confident & bold, America's No . 1 Fragrance* is a sparkling mix of fresh-cut peonies and afternoon sun. Citrus notes and Brazilian Purple Passion Fruit start Bombshell off with bright, exotic sparkle.
The heart of the fragrance blooms with Bombshell's signature floral: clean, petally Shangri-la Peony from Tibet. Madagascan Vanilla Orchid adds a creamy-sweet element. But it's Italian Sunstruck Pine that gives Bombshell its inimitable aromatic twist. Previously reserved for masculine fragrances, but pioneered for women with the creation of Bombshell, the note is captured at the moment the Ligurian Pine is warmed by the afternoon sun.
Fragrance type: Fruity Floral
Notes: Purple Passion Fruit, Shangri-la Peony and Vanilla Orchid
Mist is our lightest version of the fragrance. Perfect for a quick spray throughout the day.
Our fast-absorbing, skin-nourishing lotion adds the perfect touch of scent.
Size: Both Mist & Lotion in size 250 ml/8.4 fl oz
Made in USA
---