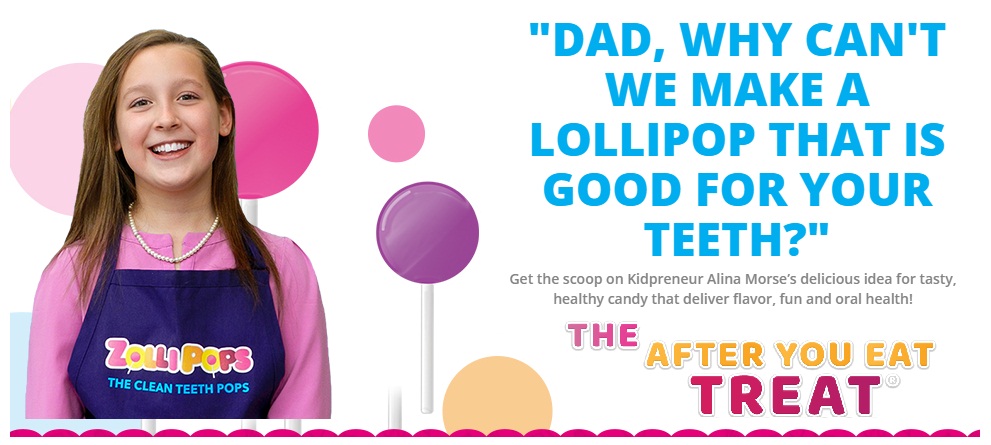 ONE SMART COOKIE BRINGS HEALTH, FLAVOR AND FUN TO ORAL HEALTH!
When Alina Morse was seven years old, she went to the bank with her dad and the teller offered her a lollipop. While she really wanted to accept, her parents always told her that candy was terrible for her teeth. So she asked her dad, "Why can't we make a lollipop that's actually good for your teeth?" And in that moment the idea for Zollipops® was born! Together, Alina and her dad set off to make delicious lollipop treats that were actually good for teeth. In 2014, the first Zollipops treat hit the shelves: a vegan, natural, smart and yummy candy. Alina became known as the "Lollipop Girl," a true Kidpreneur!
What's in a name?
Alina's little sister, Lola, came up with name Zollipops when she tried to pronounce one of the teeth-friendly ingredients. Alina was looking for a catchy name, Lola said "Zollipops," and the rest is history!
---