Hairburst Unicorn Vegan Hair Vitamins - 60 Pastilles (1 Bottle)
Product Description
Increase hair growth and improve hair quality. Scientifically formulated with premium vegan ingredients.
Each bottle: 60 pastilles | Daily dosage: 2 pastilles
Benefits
Designed to optimise hair growth and help you achieve your healthiest hair ever. We target the underlying causes that comprimise hair growth in our daily lives, by formulating proven and safe products that can easily fit in to your daily routine and help to keep hair in the 'growth phase' for as long as possible.
Our Hair Vitamins help you with your long-term hair goals, so we encourage you to persist and commit to at least 3 months before assessing your results.
---
Hair Growth has never been this tasty.
Improved Hair Growth

Biotin, Zinc and Selenium all contribute to the maintenance of healthy hair, skin and nails growth.

Improve Hair Health/Quality

Improvements in strength, shine, density, manageability and softness.

Chewbale Format

Made with a starch base, our unicorn shape vitamins are completely chewable, making them an easy alternative for those who struggle to swallow capsules.

Vegan & Delicious

Natural raspberry flavour, taking vitamins has never been so tasty.
---
Unicorn Vegan Hair Vitamins are..
Safe levels of Biotin | Dairy Free | GMO Free | Premium/ Natural Ingredients | Gluten Free | Cruelty Free | Halal Certified | Vegan
How does it work?
How does it work?
All of our products have been specially forumulated to encourage and improve your hair growth and quality, combatting the daily disruptive factors which can affect your hair and it's growth phase.
Stress
Hormones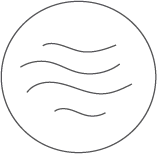 Heated Styling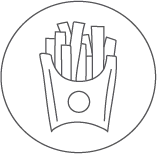 Poor Nutrition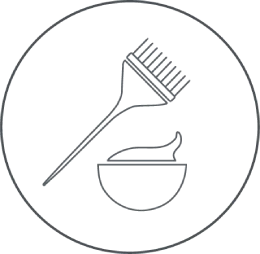 Dying/ Bleaching
How To Use
Chew two pastilles. Once per day. We recommend taking alongside food for better absorption.


Be persistent. We recommend taking our vitamins for a minimum of 3 months before asessing your results. Remember everyone's hair and goals are different and some may notice improvements after just a few weeks, but others will be longer. Remember to take progress pictures to monitor your own personal hair growth journey.
Key Ingredients
Bi - Biotin
Found in all of the Hairburst Vitamin products, Biotin is an essential vitamin required by the body. Deficiency in this 'B vitamin', can lead to thinning hair. Biotin helps to maintain healthy hair.
Se - Selenium
A mineral essential for the proper functioning of your body, helping to protect you from damage caused by oxidative stress. Selenium also contributes to the maintenance of normal hair.
Zn - Zinc
An essential mineral found in all of the Hairburst Vitamin products, Zinc plays an important role in cell growth and repair, including those in your hair. It also keeps the oil glands around the hair follicles working correctly. Deficiency in Zinc, can lead to thinning hair.
E - Vitamin E
An essential nutrient and antioxidant. It contributes to normal cognitive function, but also necessary for healthy teeth, bones, hair, skin and nails.
A - Vitamin A
An essential vitamin for the body, helping with maintenance of the immune system and also necessary for healthy teeth, bones, hair, skin and nails. Vitamin A helps skin glands make sebum. Sebum moisturises the scalp and helps keep hair healthy. Diets deficient in Vitamin A, may lead to hair loss.
Ingredients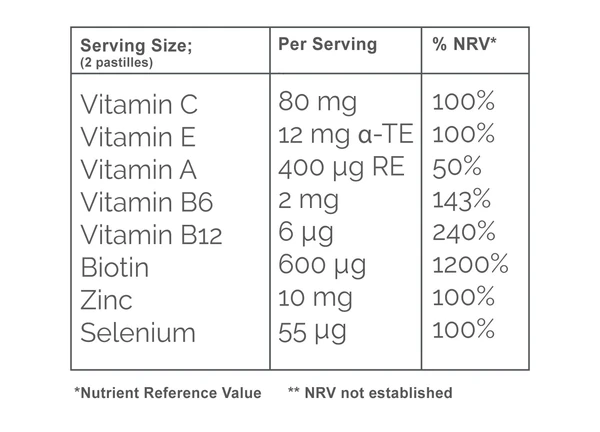 Glucose syrup, sugar, modified potato starch, L-ascorbic acid, acid citric acid, coloring food (concentrate of sweet potato, apple, radish and cherry), natural flavouring, vegetable oil (coconut, canola), glazing agent carnauba wax, zinc gluconate, dl-alpha tocopheryl acetate, pyridoxine hydrochloride, retinyl acetate, D-biotin, sodium selenate, cyanocobalamin.
Made from starch. Suitable for Vegans.
Results
Everyone's hair goals and results are different, but we have heard from thousands of happy customers that our product range is enjoyable to use and has given them amazing results.
Be persistent with your vitamins, and look after your hair and you should notice: healthier, stronger, thicker and longer looking hair.
Frequently Asked Questions
How Do I Take The Hairbust Unicorns?

Simply chew 2 Hairburst Unicorns per day, both at the same time. Do not exceed the recommended daily allowance.
Are The Hairburst Unicorns Cruelty Free?
Yes! We would never hurt or harm animals for our products.
Are The Hairburst Unicorns Suitable For Pregnant or Breastfeeding Mums?
No. We recommend using our Hairburst For New Mums range.
Are The Hairburst Unicorns Gluten Free?
Yes! Our Hairburst Unicorns contain NO GLUTEN.
What is The Level of Biotin in The Hairburst Unicorns?

The Hairburst Unicorns have 600MCG of Biotin per serving ( 2 pastilles ).
---