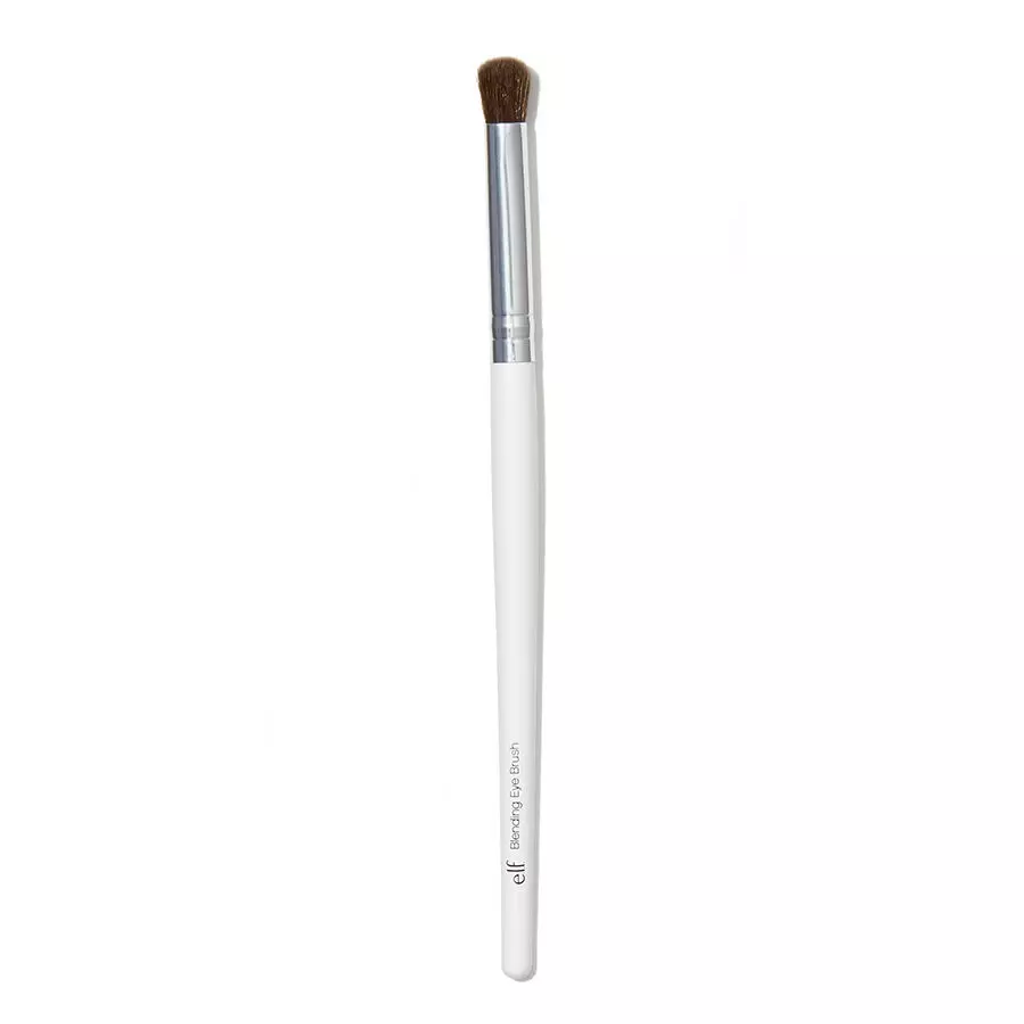 e.l.f. Blending Eye Brush
Product Description
#1803
Expertly blends multiple eye shades while softening dramatic edges and fine lines. Using a Blending Eye brush after shadow and liner application creates a natural finish to any eye look. This brush can also multitask – use it to set powder or liquid concealer.

All e.l.f. professional makeup brushes have been designed and tested by our professional team of makeup artists. Each brush is made with synthetic, animal hair-free bristles and is ergonomically designed to fit perfectly into your hand and facilitate a flawless finish with every application.
Our brushes are synthetic, vegan, and cruelty-free.
>> Back To E.L.F. Cosmetics <<
How to Use
Blend shades of eyeshadow together using circular motions.
Care Instructions
Cleanse regularly with the e.l.f. Cosmetics Studio Daily Brush Cleaner and e.l.f. Cosmetics Brush Shampoo to maintain perfect color application and to increase the longevity of your brush.
Absorb excess moisture with a towel, reshape hair, and lay flat to dry.
---