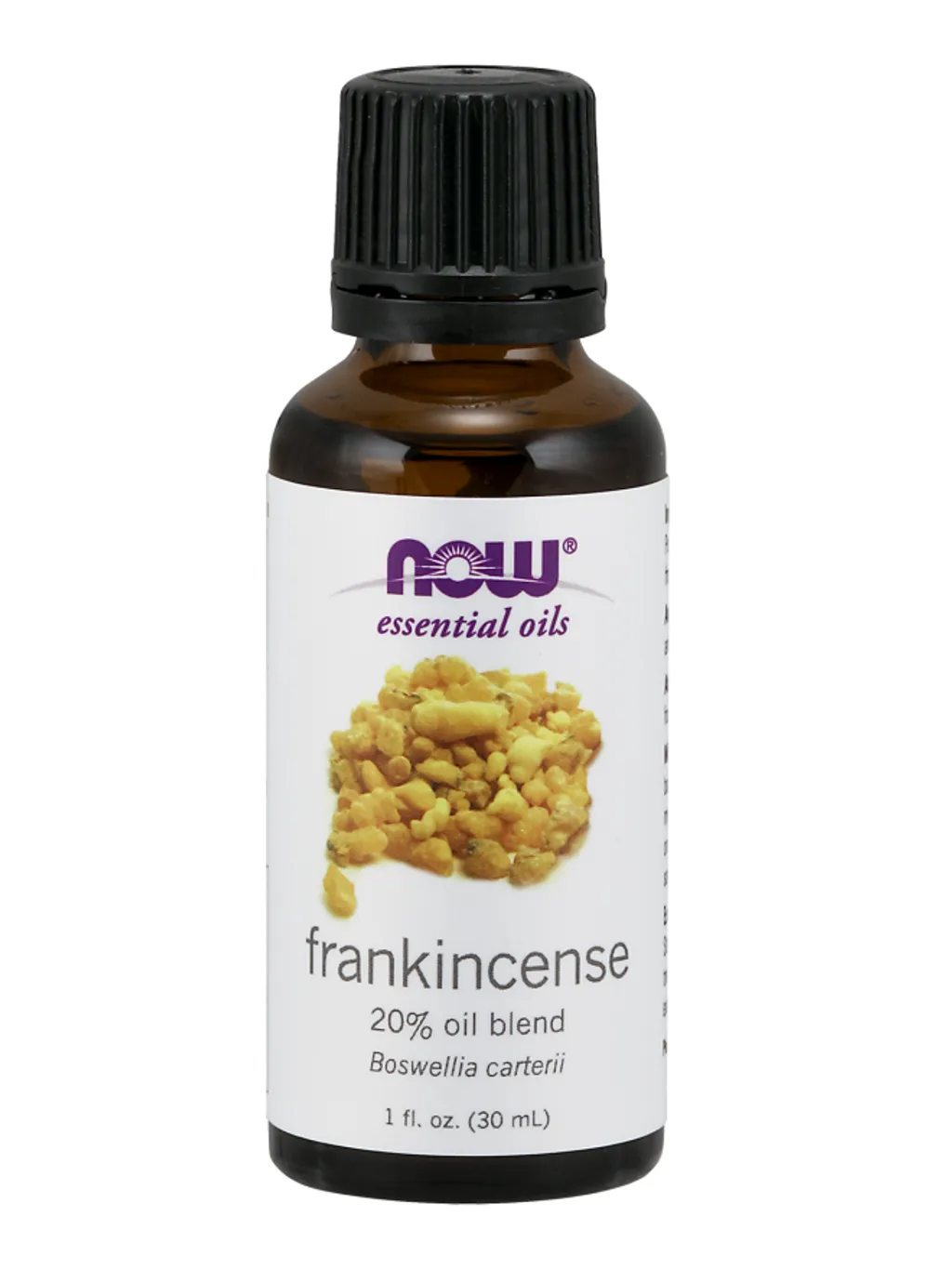 Now Foods Essential Oils - Frankincense Oil Blend 1oz (30 ml)
Description
Boswellia carterii
---
Camphoraceous Scented Oils
A camphoraceous scent is one that's similar to camphor; a strongly aromatic, almost medicinal scent. Camphoraceous essential oils include eucalyptus, frankincense, hyssop, marjoram, rosemary, sage and, of course, camphor.
---
100% Pure & Natural
20% Oil Blend
Boswellia carteri
Aroma: Mild camphor and citrus.
Benefits: Relaxing, focusing, centering.
Mixes Well With:
balsam fir needle oil
myrrh oil
orange oil
sandalwood oil blend
Extraction Method: Steam Distilled from tree resin obtained by exudation of the bark
Purity Tested/Quality Assured
MADE W/O GLUTEN
NON-GMO
STEAM DISTILLED
VEGAN/VEGETARIAN
Ingredients
Pure frankincense oil and jojoba oil.
Suggested Use
This blend is already pre-diluted and ready for use. Please consult an essential oil book or other professional source for suggested uses.
Essential oils blended with carrier oils may clog diffusers; please clean thoroughly after each use.
Caution
Keep out of reach of children. Avoid contact with eyes. If pregnant or nursing, consult your healthcare practitioner before using. Not recommended for infants, children, or pets. May irritate skin. Not for internal use.
Natural essential oils should be handled with care.
Additional Info
Essential oils
The use of natural essential oils for aromatherapy is an ancient and time-honored tradition that's been enhancing moods and lifting spirits for thousands of years. Essential oils are liquid plant essences that are genuine reflections of the botanicals from which they're born.
Others Frankincense Uses for Skincare
Frankincense Essential Oil is fantastic for all skin types. It has antibacterial and anti-inflammatory benefits to the skin, making it great for acne-prone skin. It is also a natural toner, decreasing the appearance of pores and evening skin-tone. It encourages new cell growth, helping to tighten skin and reduce wrinkles and the appearance of scars. It also helps soothe chapped, dry skin.
---