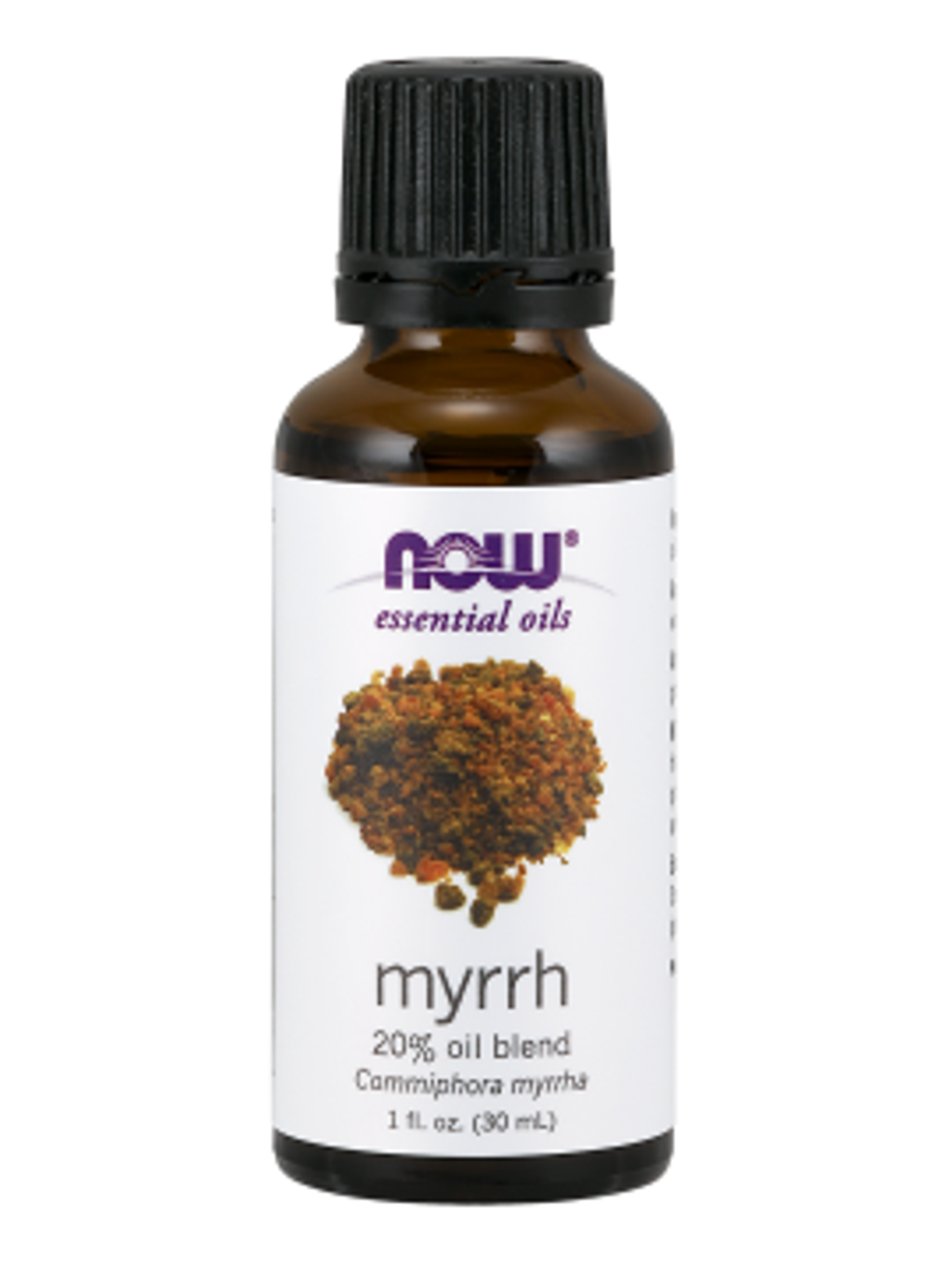 Now Foods Essential Oils - Myrrh Oil Blend 1oz (30 ml)
Description
Commiphora myrrha
---
Musky Scented Oils
Musky essential oils have robust, earthy scents that are particularly penetrating and titillating to our sense of smell. These include myrrh, patchouli and citronella.
---
Aroma: Mild, musky, warm aroma
Attributes: Focusing, grounding, meditative
Mixes Well With:
frankincense oil
patchouli oil
sandalwood oil blend
Extraction Method: Steam Distilled from plant's oleoresin-gum
Purity Tested/Quality Assured
Natural essential oils should be handled with care.
MADE W/O GLUTEN
NON-GMO
STEAM DISTILLED
VEGAN/VEGETARIAN
Ingredients
Pure jojoba oil & pure myrrh oil.
Suggested Use
This blend is already pre-diluted and ready for use. Please consult an essential oil book or other professional source for suggested uses.
Essential oils blended with carrier oils may clog diffusers; please clean thoroughly after each use.
Caution
Keep out of reach of children. Avoid contact with eyes. If pregnant or nursing, consult your healthcare practitioner before using. Not for internal use.
Natural essential oils should be handled with care.
Additional Info
Essential oils
The use of natural essential oils for aromatherapy is an ancient and time-honored tradition that's been enhancing moods and lifting spirits for thousands of years. Essential oils are liquid plant essences that are genuine reflections of the botanicals from which they're born.
---