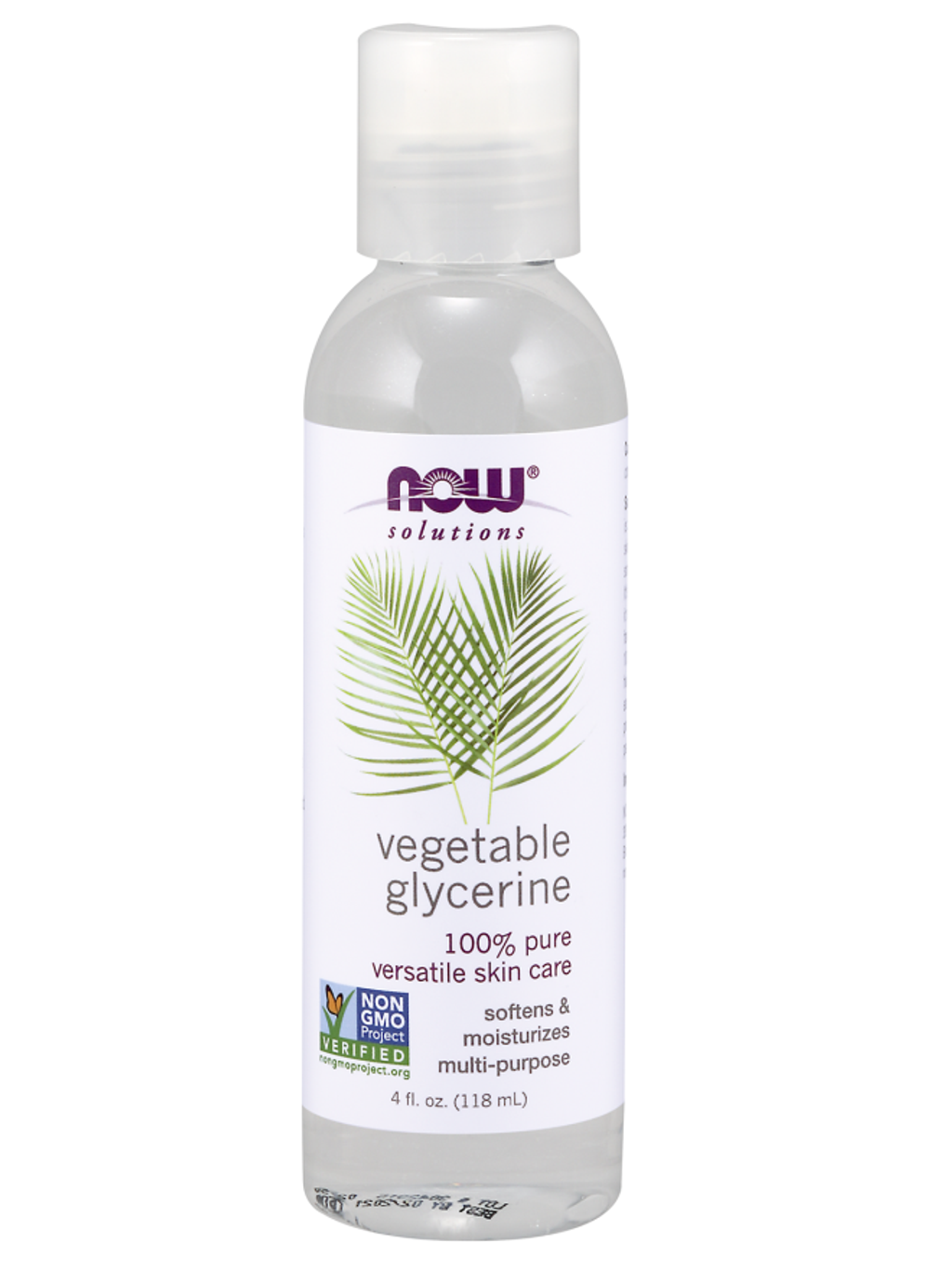 Now Foods Solutions - Vegetable Glycerine 4 oz
Description
NOW® Solutions' natural carrier oils are a gentle, natural way to maintain smooth, radiant skin.
100% Pure
Versatile Skin Care
Softens & Moisturizes
Multi-Purpose
Condition: Rough skin, simple cosmetic applications.
Solution: Pure vegetable glycerine is an outstanding moisturizer and skin cleanser that also provides softening and lubricating benefits. It's easily soluble in water, making it suitable for use in all of your favorite cosmetic applications. 100% pure vegetable glycerine has a long shelf life and does not easily oxidize. It is a natural product derived from non-GMO palm, grapeseed, or coconut oil.
Ingredient: Glycerine.
Clear bottle contains UV light protectant.
MADE W/O GLUTEN
NON-GMO
PARABEN FREE
VEGAN/VEGETARIAN
Suggested Use
For soft, luxurious skin simply massage a few drops of 100% pure vegetable glycerine on the desired area as needed.
CAUTION: Discontinue use if redness or irritation occurs.
Additional Info
Since 1988, NOW® Solutions has been the answer for those seeking the best in natural and organic beauty products. Our outstanding selection of the best organic beauty products, home beauty solutions and at-home beauty treatments is the perfect complement to your natural lifestyle.
---